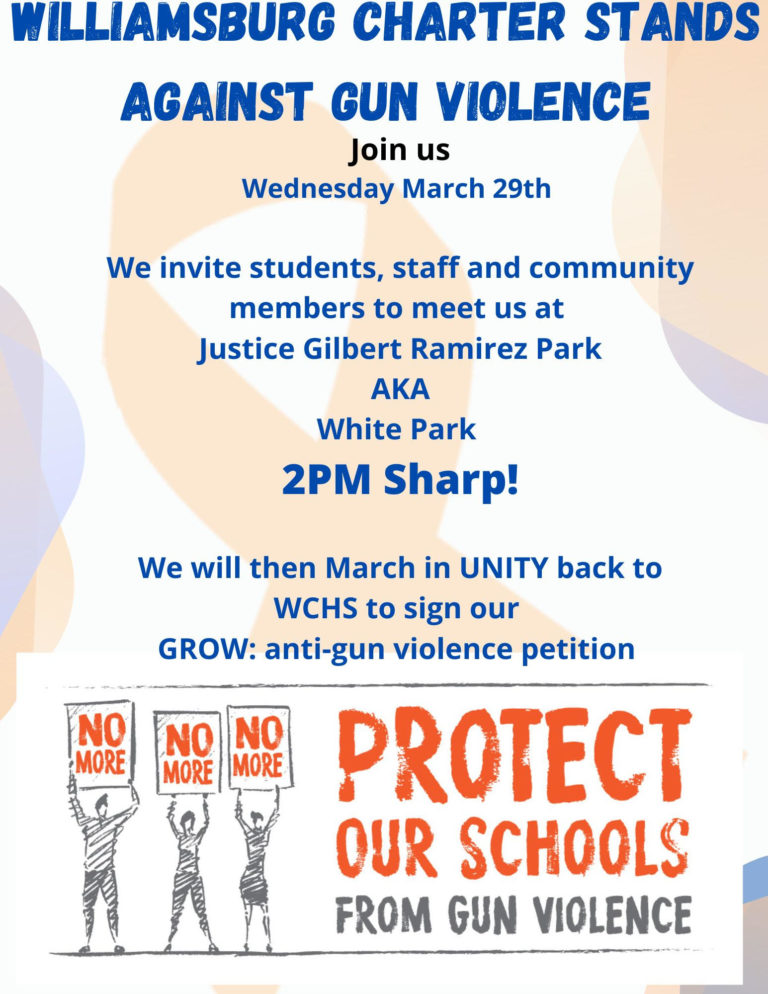 Gathering of Resources and Organizations in Williamsburg 
Mission Statement
GROW is a Brooklyn-based community coalition of educators, business owners, students, families, residents, and community based organizations who are committed to ending youth gun violence through advocacy, strategic partnerships, transparent communication, and dedicated funding.
Please sign and share our petition!
About Us
Following a shooting outside of school, WCHS teachers and staff formed GROW, a community coalition aimed at curbing the effects of gun violence in our community. This is part of the school's greater CARE campaign detailing efforts to work with the community, take action, recover, and continue to enforce safety measures at the school. GROW will be hosting an anti-gun violence rally on March 29 and we hope you will join us. 
Interested in joining GROW?
Join our mailing list here.